• 2021 • destress • holidays • self care • winter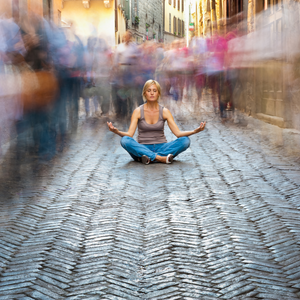 No matter what we've been conditioned to believe, the holidays are not about hustle and gifts. They're about love - both sharing it and feeling it, which can be nearly impossible to do when you're burnt out, stressed and tired.
But I also understand it can be impossible to completely slow down this time of year. So I've collected 5 of my favorite ways to relax anytime, anywhere.
---
• 2021 • ingredients • pets • safety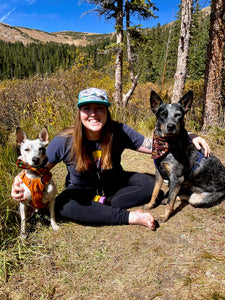 Did you know that many essential oils are poisonous to your pets? Those amazing diffusers, oils and even candles that help make your home smell wonderful, help you de-stress and have some health benefits for you can actually harm your dogs and cats!
---
• 2021 • chocolate • valentine's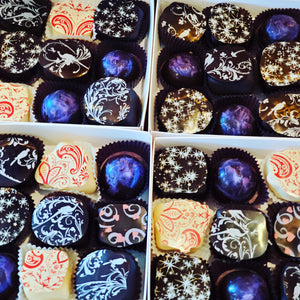 You know those movies where one of the characters tastes something and they melt? Like their eyes close, their head lolls back and their mouth floats into a relaxed smile? Tasting Sara's confections was like that for me.
---
When I took over Skinny Dip in August 2020, I had a very vague idea of what I wanted our new logo to look like and Andrew Houser took my smattering of words and jumble of thoughts and put them together into what is now our "cheeky" (yes pun intended) Skinny Dip Gal. He is such a genuine person with incredible talent and I know he created the perfect face for my vision.
I wanted you all to have a chance to get to know him better, so he is this month's community feature. Enjoy and then follow this fantastic individual!
---
• 2021 • dry skin • esthetician • moisturizer • skincare • summer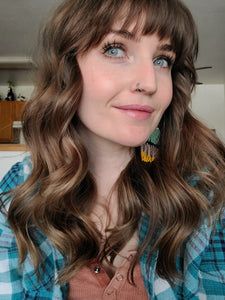 Caitlin Davis is an incredibly knowledgeable esthetician and I am constantly bugging her for advice on my skin. With the summer sun (and skin damage) approaching, I thought she would be the perfect person to feature and offer some insight into your summer skincare routine.