• 2022 • sustainability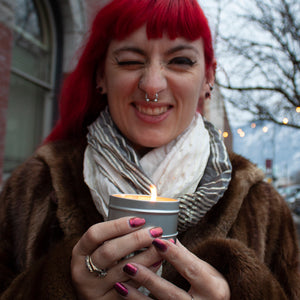 I've been following and shopping with Betty for a couple years now and I adore the unique, high quality items she finds, particularly when it comes to clothing. She shares interesting tidbits on the history of her pieces and shows how to wear them on the daily.
With the rise in vintage popularity and the positive impact thrifting can have on the environment, I knew I had to get her two cents on everything from care to wear and she certainly delivered! Read on!
---
• 2022 • father • gifts • holidays • skincare
Father's Day is just around the corner (this Sunday, June 19th, to be exact) and we know how hard it can be to shop for the dad in your life. Whether it's your own father, the father of your children or even just a father figure you want to celebrate, we've got the local and handmade gift to make his day special in this list.
---
• 2022 • love languages • mother
I'm sure you've already received a hundred emails or ads about Mother's Day now that it's just over a week away. They all tout sales and the "perfect gift." It can become so much of a hullaballoo that you lose sight of the real purpose of the holiday, to show your mother or your wife that you know her, care about her, and appreciate all she has done for you or your children.
So here's the advice we have for you to make this Mother's Day something extra special: Celebrate mom with the most impact by using her love language!
---
• 2022 • destress • self care • sexuality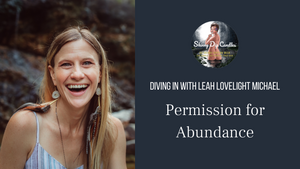 Recently, Skinny Dip was honored to be contacted by the creators of REVEAL Retreat to supply body candles for their attendee gift boxes. These retreats provide a space for women to come home into their bodies and really learn how to love themselves as they are right now. We are so on board with this mission and were happy to be able to be a part of it in any small way! We were so thrilled to chat with REVEAL co-creator Leah to discuss self love, self care, some of the barriers that women feel in loving themselves, and how to overcome them...
---
We have now reached the final post of our three-part series focusing on our five basic senses and their relation to our emotions, moods and memories! We hope this series gives you greater awareness and power to use your senses to enhance your everyday life. This post will cover both sight and sound in relation to our memories and emotions. Missed Part 1 about Taste and Smell? Read it here!Missed Part 2 about Touch? Read it here!   How Your Mood Affects Your VisionAs we mentioned in Part 1 of this series, your mood can affect your perception. For example, a hill looks steeper...