Part of our mission at Skinny Dip Candle is sustainability. We strive to select clean ingredients that are close to home to cut down on the effects of shipping, encourage re-using (or at least recycling) our tins, and re-use packaging materials to reduce waste. So, we hope you'll join our efforts and try these three simple ways to cut down on waste this holiday season.   1. Shop Local This is a big way to reduce your environmental impact both under the tree and on the table! Not only do you support your neighbors (who do a happy dance with each purchase), but you'll also know...
---
• 2021 • ingredients • pets • safety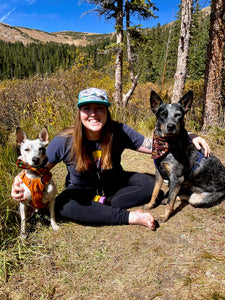 Did you know that many essential oils are poisonous to your pets? Those amazing diffusers, oils and even candles that help make your home smell wonderful, help you de-stress and have some health benefits for you can actually harm your dogs and cats!
---
• 2021 • chocolate • valentine's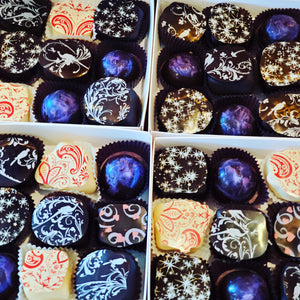 You know those movies where one of the characters tastes something and they melt? Like their eyes close, their head lolls back and their mouth floats into a relaxed smile? Tasting Sara's confections was like that for me.
---
When I took over Skinny Dip in August 2020, I had a very vague idea of what I wanted our new logo to look like and Andrew Houser took my smattering of words and jumble of thoughts and put them together into what is now our "cheeky" (yes pun intended) Skinny Dip Gal. He is such a genuine person with incredible talent and I know he created the perfect face for my vision.
I wanted you all to have a chance to get to know him better, so he is this month's community feature. Enjoy and then follow this fantastic individual!
---
• wedding
After a year (practically) without weddings, we are greatly looking forward to being able to celebrate our friends' and family-members' love together again. And oh there are so many ways that Skinny Dip Candles can enhance a wedding! Let's just dive right in.