• 2022 • father • gifts • holidays • skincare
Father's Day is just around the corner (this Sunday, June 19th, to be exact) and we know how hard it can be to shop for the dad in your life. Whether it's your own father, the father of your children or even just a father figure you want to celebrate, we've got the local and handmade gift to make his day special in this list.
---
• 2021 • dry skin • esthetician • moisturizer • skincare • summer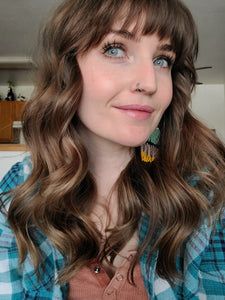 Caitlin Davis is an incredibly knowledgeable esthetician and I am constantly bugging her for advice on my skin. With the summer sun (and skin damage) approaching, I thought she would be the perfect person to feature and offer some insight into your summer skincare routine.