• 2021 • dry skin • esthetician • moisturizer • skincare • summer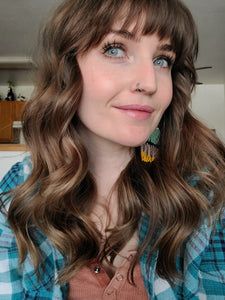 Caitlin Davis is an incredibly knowledgeable esthetician and I am constantly bugging her for advice on my skin. With the summer sun (and skin damage) approaching, I thought she would be the perfect person to feature and offer some insight into your summer skincare routine.
---
• about • dry skin • ingredients • lotion • moisturizer • soy
Skinny Dip Candle is committed to providing quality skincare, naturally. In an effort to be open about our ingredients, we will be telling you a bit more about them here on our blog! What better way to start than with our first ingredient, soybean oil (aka Soy Wax)?
---
• 2021 • bare naked • dry skin • lavender • lotion • moisturizer • sunburn • unscented • winter
For those of us living in a semiarid climate with long winters (thanks Montana), it's not uncommon to have cold, dry hands. And with all the extra hand-washing and sanitizing going on the last year, our digits are in a state of deterioration. Luckily, our Skinny Dip Candles can be a big help!